Hello there, I'm back from my vacation!
I'm slowly finishing a bunch of units, including a Genesis Chapter Rhino. I thought I could magnetize the turrets so I could swap around HK missiles and Storm Bolters (and do WYSIWYG weapon destroyed results). HK missiles suck though and rare earth magnets are hard to get in my area right now, so I went with a classic Storm Bolter turret instead. Here is a WIP picture of the Rhino: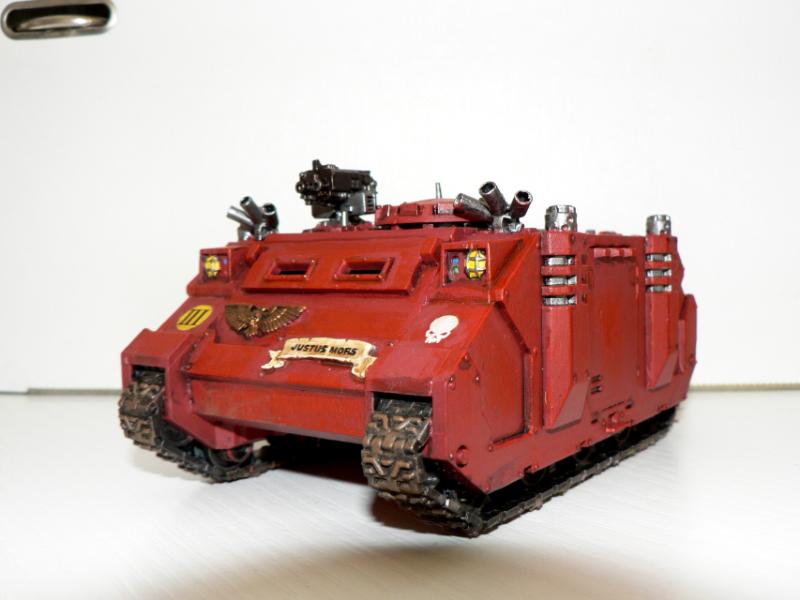 I didn't fully glow on the Storm Bolter though. There is a sprue glued on inside the Rhino, and the lower side of the SB turret is covered with a double-side duct tape. Therefore it can be easily removed and/or swapped. See: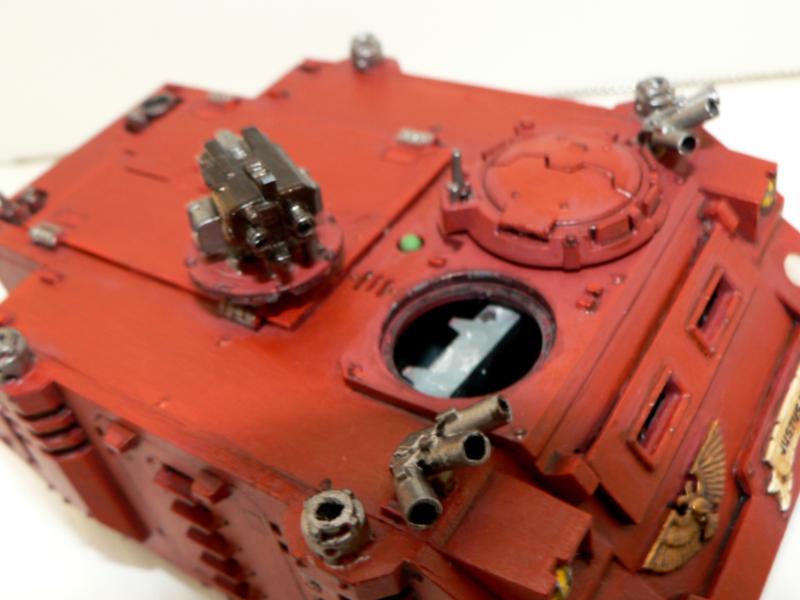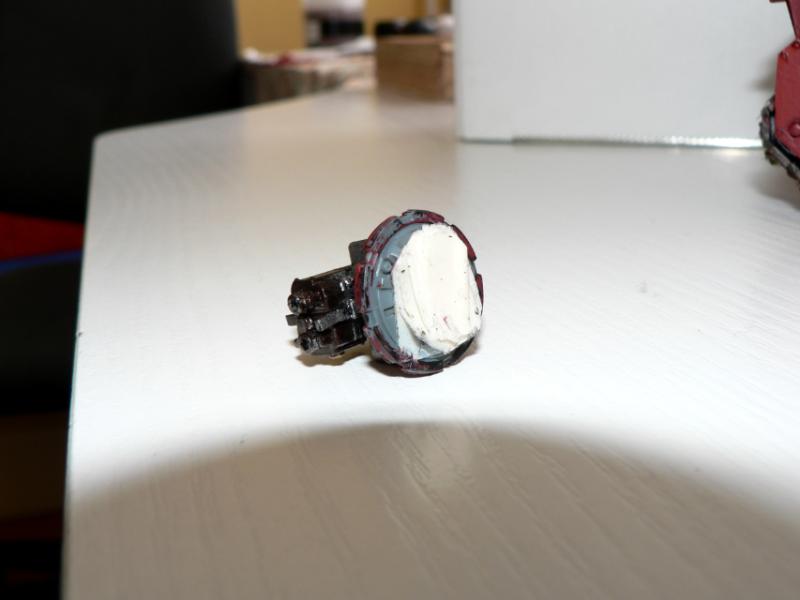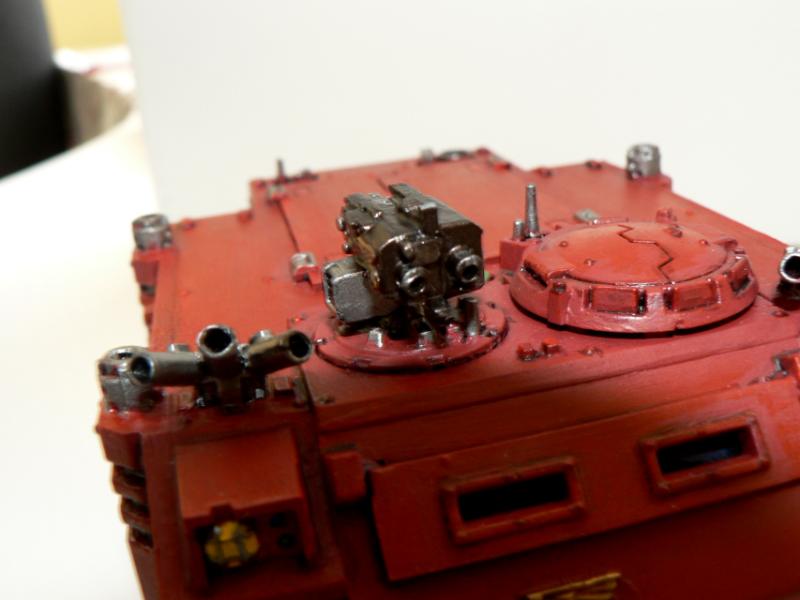 I might add another Storm Bolter if I'll get the parts, that would be fun. The Rhino is near finished now, just have to do some weathering and it's ready. Uh, except the tactical arrow on top, and the Genesis Chapter symbol. But those will come sooner or later too, I'm sure of that.