Edit (08/2015): New, beautiful pictures of this vehicle are available in this post
.
I have finally finished my Typhoon Land Speeder - and I've spared way too much time with this contraption. It came with the Dark Angels Battleforce box - a great buy, but with outdated LS kit; be sure to have some rubber band handy in case it doesn't hold together when glueing.
I've spent quite few weeks painting this one and I'm happy with the result (though I'm quite annoyed by my low photographic skills, still have a lot to improve in that!). The crew was inserted after painting the cockpit, which delayed me quite a bit, but it was definately worth it.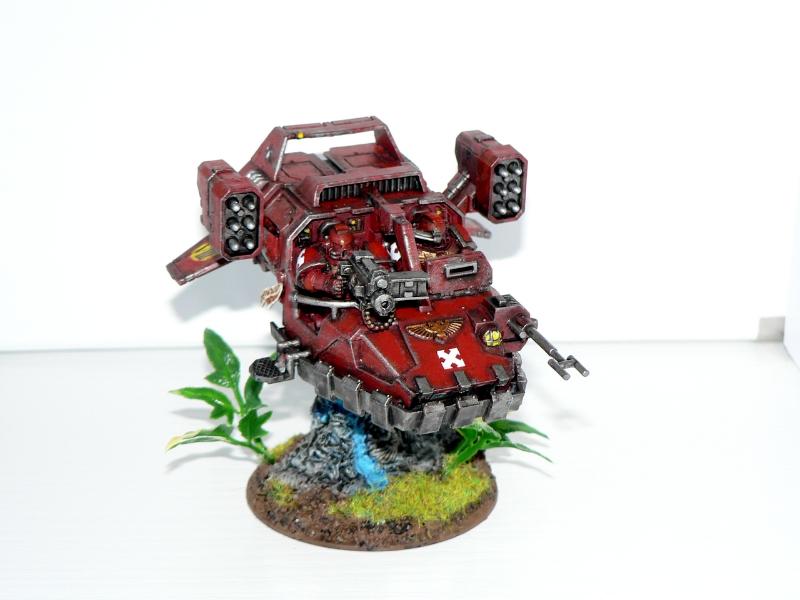 As mentioned earlier, the assembly didn't go well, and it can be seen. The spoiler at the back is slightly curved, no matter how hard I tried to make it straight - it came like this right from the box! I was quite worried about the flimsy support of the missile launchers too, but in the end they are just fine. I guess these bugs are not present in the modern kit, though.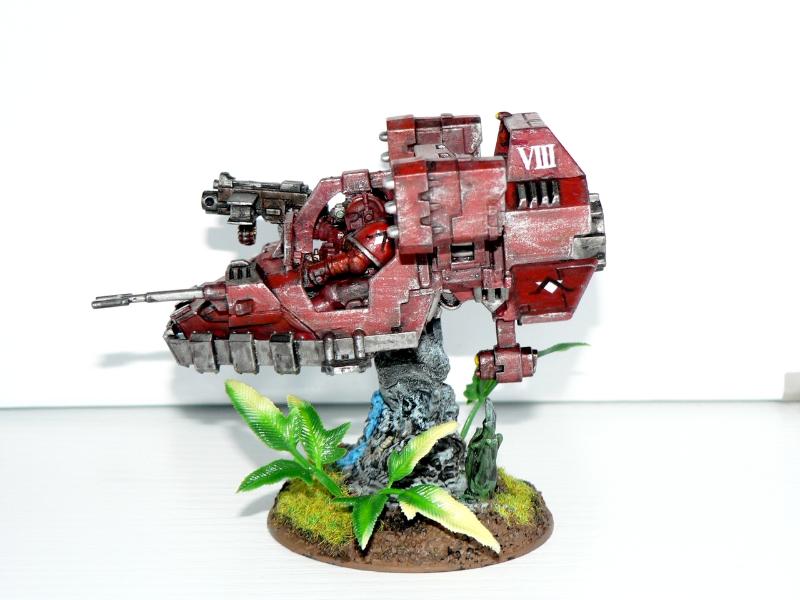 Since the beginning I wondered how can the rather weak flyer support mostly used for jetbikes and deffkoptas hold something as big and heavy as is the Typhoon. Oh well - it can't! It didn't take long and the support pole broke. I improvised and used a small plastic rock (coming from a toy) with green stuff for a new base. Now I wish I would have put more thought into this, but hey - at least it stands, and in a more interesting angle too!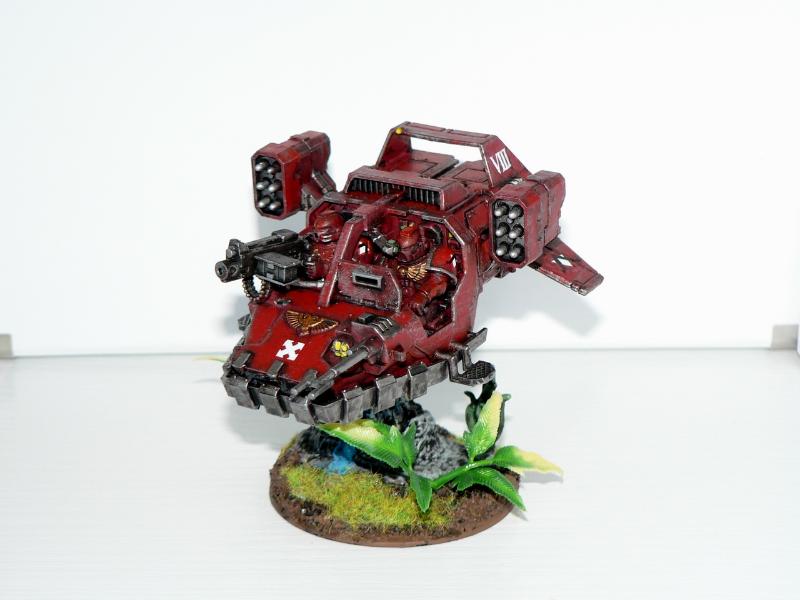 I tried to follow Index Astartes while working on the markings. This Land Speeder actually comes from the 7th Company, which functions as a reserve of bike- and landspeeder-trained Assault Marines. Their codex colour is steel, therefore the Boltgun Metal shoulder trims. I think reserve companies are greatly under-represented on the table.
Anyways, see you soon, and sorry for the big delay!